Military Engineered for Civilian Vehicles
The street-legal solution for "air-down" recreational applications.
Hutchinson mobility products are used on almost every vehicle in the U.S. military.  Rock Monster two-piece aluminum wheels were created by the same Hutchinson engineers who design high performance wheels for exacting military requirements.
The Rock Monster by Hutchinson internal double beadlock system gives you the best of both worlds because it delivers unparalleled traction and safety while operating off-road, in a design that is street legal. This is the same technology used by every U.S. military vehicle with a beadlock.
Once Rock Monster wheels are installed, switching from on-road to off-road use and back again, in just a few minutes, is as easy as decreasing or increasing tire air pressure through your standard air valve stem or an available central tire inflation system.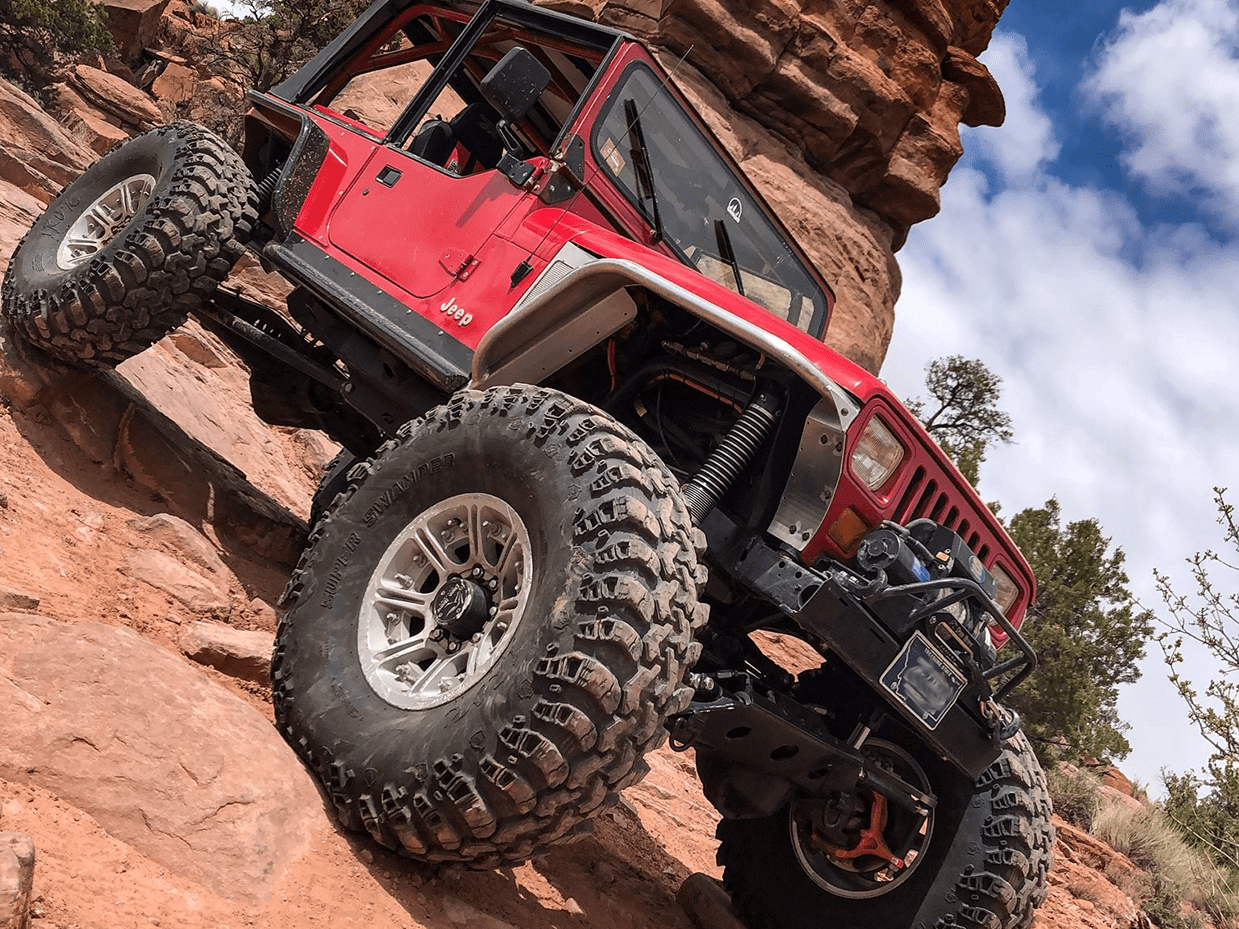 This system provides a variety of benefits in safety, performance, convenience, and cost:
Military-grade wheels adapted for civilian use.
Increases vehicle mobility and maneuverability. Eliminates the tire from spinning on the rim.
Prevents dangerous vehicle rollover caused by the loss of tire bead seating.
It does not negatively affect tire life or performance. Tires perform at optimum effectiveness under high torque, low-pressure conditions.
For all low-pressure requirements. Seals in low-PSI air to keep out foreign materials like dirt, sand, and water.
No special tools required for field installation.
Uses standard air valves but can also accommodate central tire inflation systems.