Build to Print CNC Machining for Medium to High-Complexity Products
Hutchinson Industries is a manufacturer of medium to high-complexity machined parts. Hutchinson is experienced in using carbon-grade steels, high-alloy steel, martensitic and austenitic stainless steel, corrosion-resistant nickel alloys, titanium and aluminum.
Hutchinson high-complexity machined parts are supplied to leading companies in the aerospace industry. They may be found on commercial and military aircraft, rockets, missiles and manned space platforms. Other markets include industrial, automotive, defense and marine.
Build to print CNC machining

Specialize in medium to high-complexity products

Mill, turn, bandsaw, drill, finish/deburr

Mill up to 36″; turn from 1/4″ to 40″

High-precision tolerances

 3-, 4-, and 5-axis mills

Vertical and horizontal lathes

Lathe with integrated milling capability

Experienced in working with specialized aerospace and other advanced materials
Surface preparation

Plating

Paint and primer

Passivation

Heat treatment

Non-destructive testing

Shot peening

Glass beading

Cleaning and deburring

Marking (chemical etch and laser)

Thread rolling

Welding

Gearing
Material and process traceability

CMM inspection

Optical comparator

Part gauging 




Thread gauges

Pin gauges

Functional gauging

Custom gauging

Certificate of Conformance

First Article Inspection Reports (FAI)

Hutchinson process vendors are NADCAP approved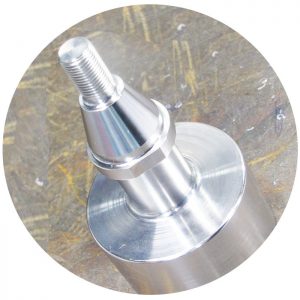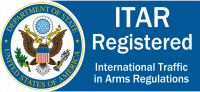 Hutchinson Industries is registered with the DDTC (Directorate of Defense Trade Controls) and maintains compliance programs that assist in the monitoring and control of regulated exports.