Runflats - Military and Security Vehicle Wheel Protection
Protect Your Military or Security Vehicle and Passengers After a Tire Blowout with Hutchinson's Lightweight Tactical Runflats
Tires can be the primary target to immobilize a wheeled vehicle. A vehicle must escape at high speeds or complete its mission with one or all the tires flat. The Hutchinson Runflat has proven to be priceless to the protection of the passengers and its vehicle.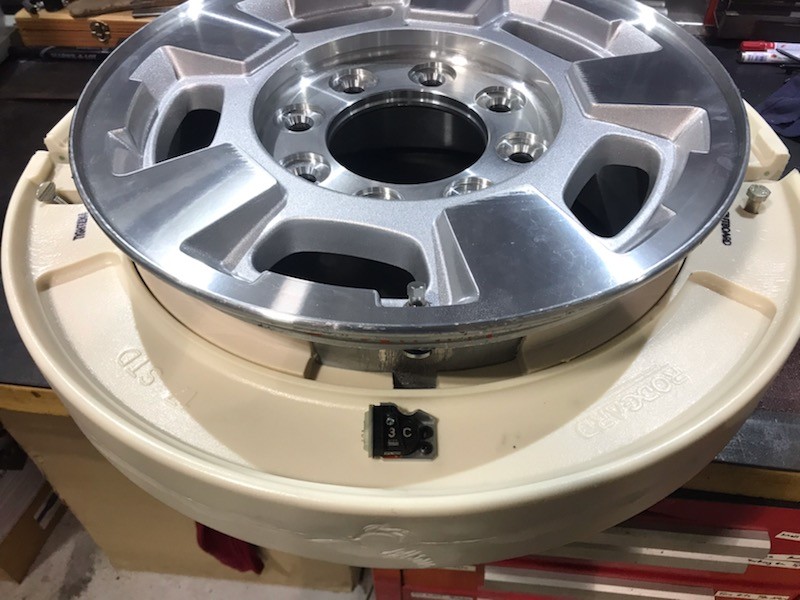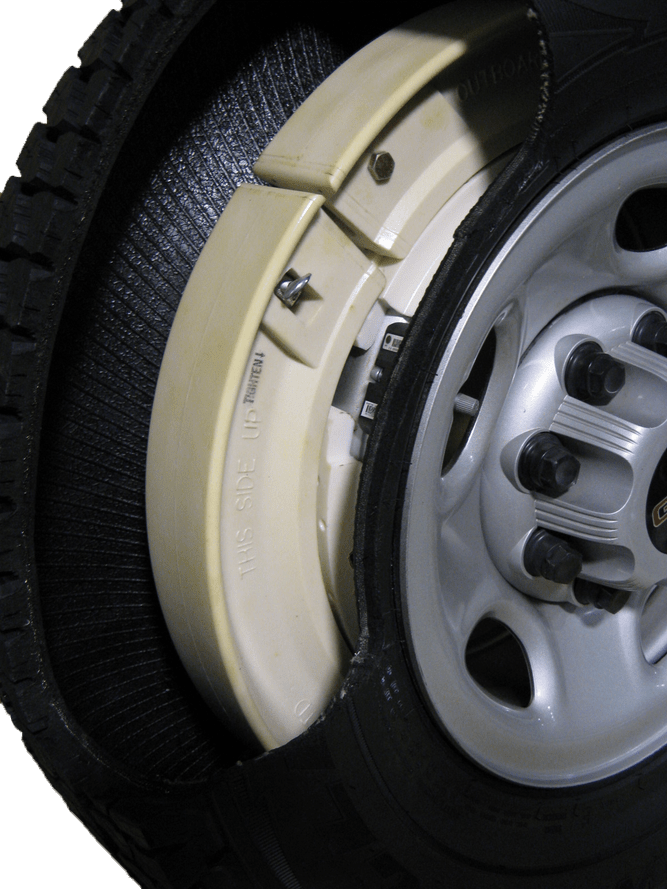 Hutchinson runflats include:
Lightweight runflats for 1-piece wheels
Heavy Duty runflats for off-road tactical wheels
Ballistic and impact-resistant materials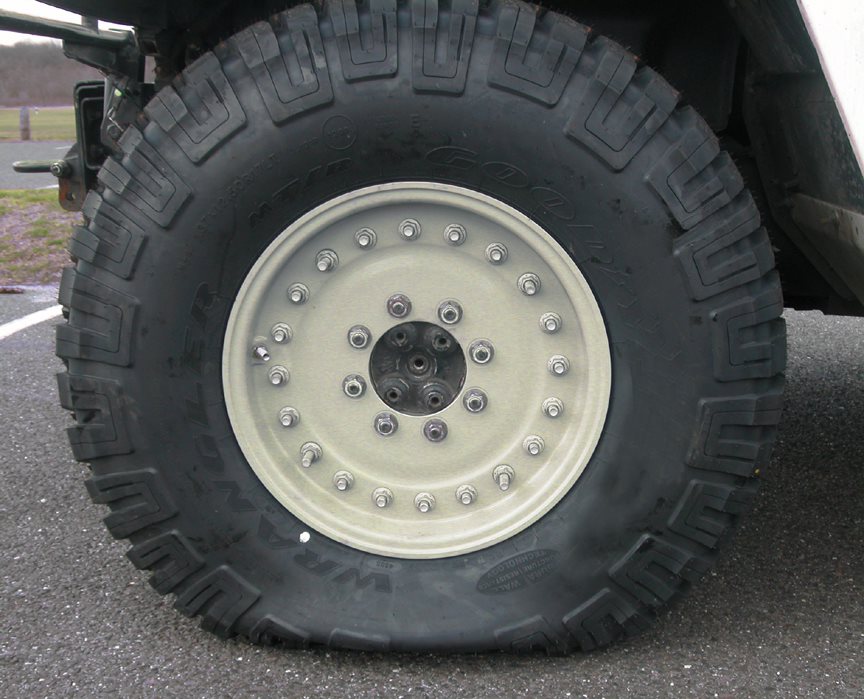 Regardless of the conditions, a military or security vehicle must be able to maintain mobility with one or all tires flat to complete the mission and return the crew to a safe environment.
Hutchinson has provided runflat systems to the military and security markets since 1926. The Hutchinson family of Tactical™ runflats, including the Rodgard runflat, are relied upon worldwide to ensure mobility and safety in all-terrain and combat situations.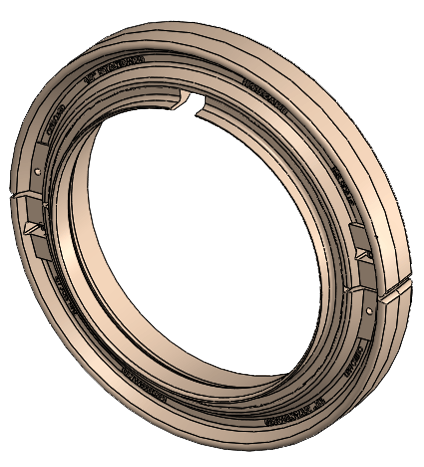 Rodgard Runflat
Adjustable Hardware
Runner – Roller Design
1-Piece Wheels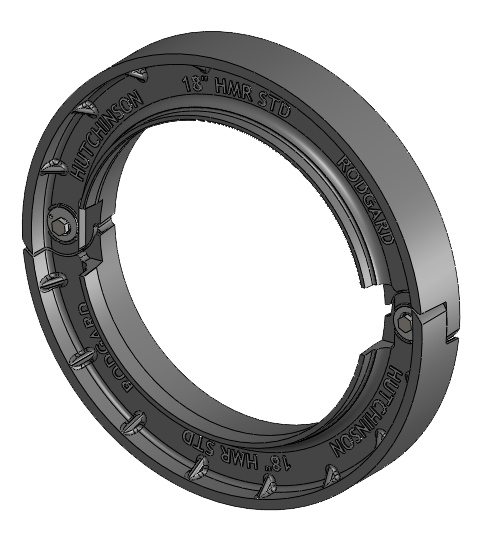 Static Runflat
Non-adjustable Hardware
1-Piece Wheels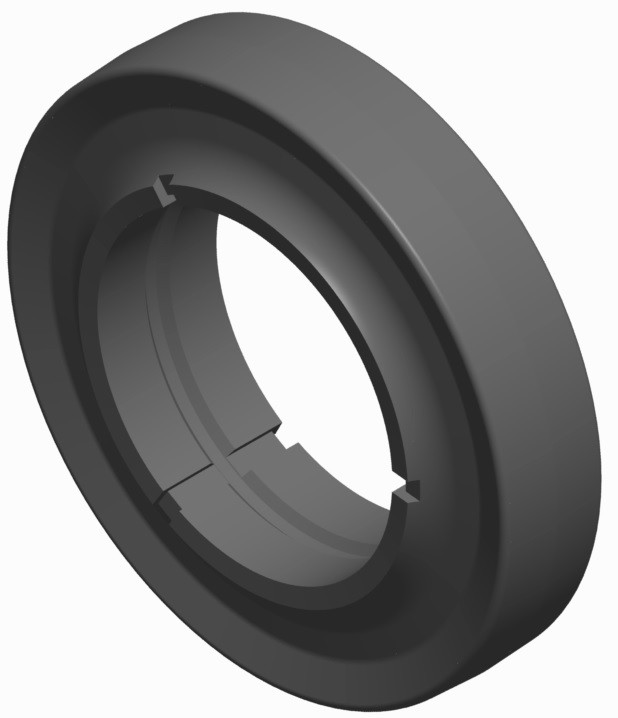 Fully Compliant Premium Performance Runflat
Reinforced Rubber
Variable Function; combines beadlock and runflat capability
2-Piece Tactical Wheels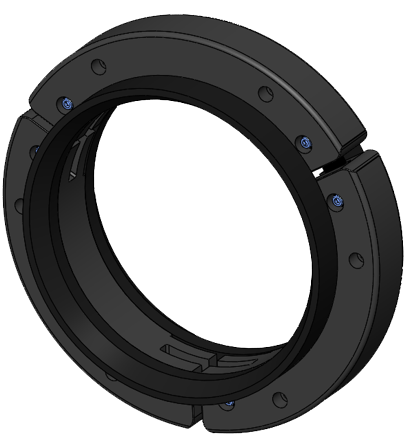 Premium Composite Runflat
Rubber Beadlocks
2-Piece Tactical Wheels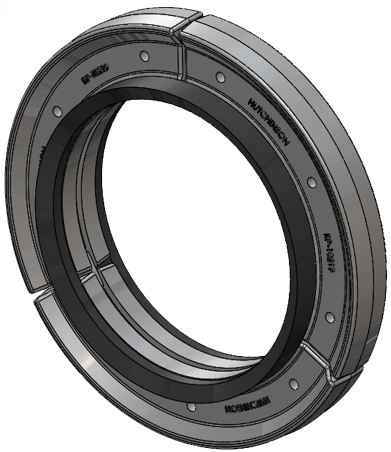 Heavy Duty Composite Runflat
Reinforced with Rubber Beadlocks
2-Piece Tactical Wheels