Police Vehicle Protection
Tires can be the primary target to immobilize a vehicle. A police vehicle must escape at high speeds and complete the mission with one or all tires flat. Hutchinson has provided mobility systems to the military, security and law enforcement markets since 1926.  
The Hutchinson family of engineered products, including the Rodgard runflat, SecureBand and SafeTank, are relied upon worldwide to ensure the mobility and safety of police vehicles in hazardous situations. 
Hutchinson Mobility Devices
U.S. Government Approved and Qualified

Field Proven and Affordable

Used by Embassy Vehicles

Full assemblies available
The Rodgard Runflat has proven to be priceless to the protection of vehicles and occupants.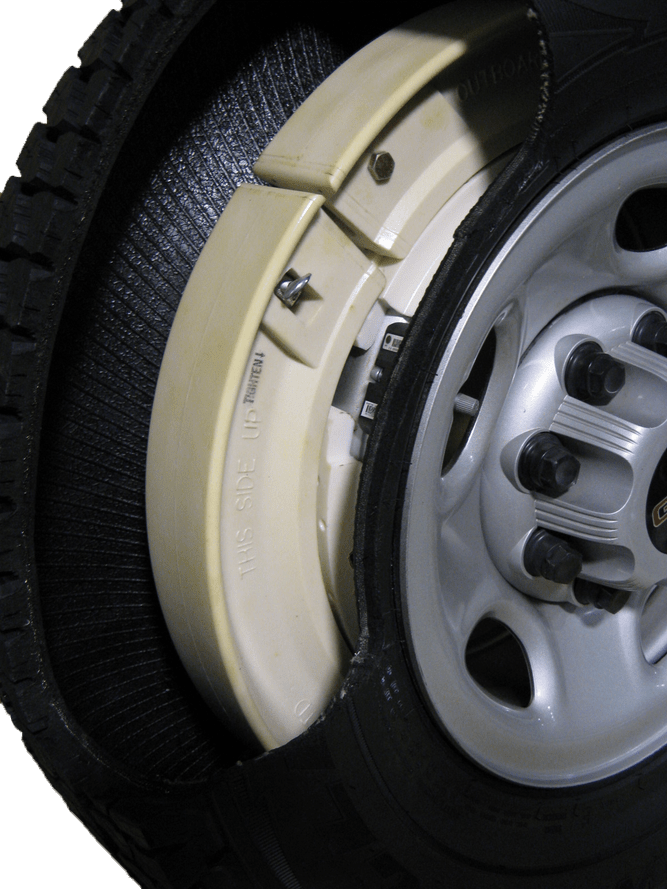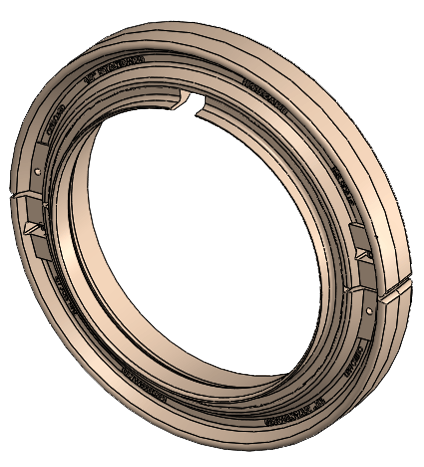 Adjustable Hardware
Runner – Roller Design
Easy to Install
No impact on wheel balancing and driving performance
Can be used on any OEM wheel
Designed to Fit 1-Piece Wheels
Affordable
Available Now!
Rodgard Runflat Installation Video
When a tire deflates, air pressure reaches a low point providing insufficient pressure to hold the tire in the correct position on the wheel. The tire bead can move around freely and drop into the wheel well resulting in loss of traction, braking, and mobility.
Sudden air loss can cause you to lose control of your vehicle resulting in catastrophic consequences. Enter the SecureBand wheel safety system!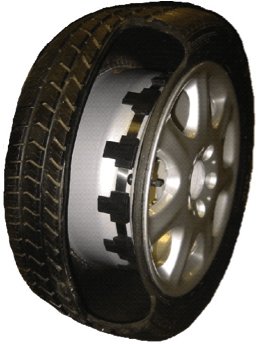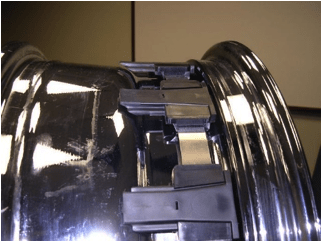 Designed to fit over the wheel well to prevent the tire bead from moving into the well
Helps prevent the tire from coming off the wheel during a blowout or puncture
Assists the driver in maintaining control of the vehicle as a result of a flat or blowout
Helps maintain braking and mobility after tire deflation allowing the driver to travel to a safe stop
Proven performance: in use with law enforcement and emergency services for over a decade on thousands of vehicles
Key Features of SecureBand:
Lightweight, flexible design for easy installation

Non-corrosive

1-piece design vs. multi-piece design

User-friendly installation compared to other well fillers

No wheel damage during installation as seen with rigid designs
No impact on wheel balancing and driving performance

Adjustable length and width to fit all wheel profiles

Installed to a specified torque to assure proper fitment and performance
Protected Fuel Tank Solutions
Hutchinson offers self-sealing and other fuel tank protection that guards the vehicle and its passengers from the dangerous effects of fire, ballistic and shrapnel impacts. 
All types of vehicles can be subjected to the dangers of an explosion caused by gunfire, mines and shrapnel. To increase survivability, a vehicle with the appropriate protection is required. This is particularly important for the fuel tank where damage can both immobilize the vehicle and cause a fire or explosion dangerous to law enforcement personnel and passengers.  Vehicles equipped with a Hutchinson SafeTank solution can complete the mission and return all occupants safely.